We're excited to sit down and learn more about our newest team member, Susan Clark! Susan joins DirectTrust as the Senior Director of Program Development.
——-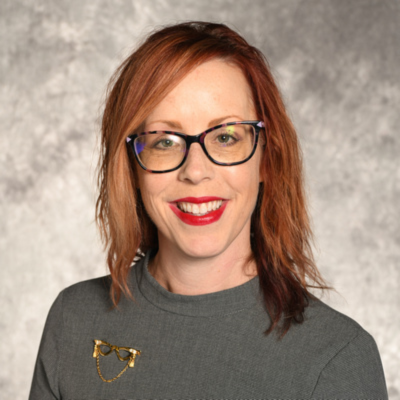 DirectTrust: Welcome Susan! We'd love to learn more about your health IT background. Tell us more about how you've come to be known as the Health IT Rockstar?
Susan Clark: After first hearing Bon Jovi's "You Give Love a Bad Name," I knew I wanted to be a rockstar. I became a bass player and started out as a music major in college, but didn't love it academically. I moved home and got a job at the front desk of a large local clinic. I've been in healthcare in some manner ever since. A few years ago I recognized that I was likely never going to open for Bon Jovi or Motley Crue, But I still wanted to be on stage and perform. I decided to combine both of my passions and make it my quest to be on every stage I could, even if virtual, to extol the dream of interoperability in health information. That's how my brand, #HealthITRockStar, emerged.
DirectTrust: Are there any trends you're watching right now in health IT?
Susan Clark: So many!! Here are some of my top interests:
Patient engagement and empowerment, including consumer apps and the challenge of a largely unregulated environment. 

Patient/person matching and identity assurance for patient safety and data quality.

Emerging standards and ethical implementation for privacy of data at a granular level, particularly for highly sensitive data types, such as substance use and reproductive health

Expanding programs and data integration with less traditional, yet influential, aspects of health such as social services, home care, corrections, education, behavioral health and substance use, public health and surveillance, and emergency management.

The evolution of payer data exchange and electronic prior authorization.
DirectTrust: We know you just hit the ground running. What do you expect your role at DirectTrust to look like?
Susan Clark: My secret power is connecting people, technology, and ideas. My role will be to leverage that for connecting organizations to high value accreditation programs, advocate for policy that ensures secure trusted information, and expand awareness of opportunities to participate in development of standards and programs.  
DirectTrust: What are you most looking forward to at DirectTrust?
Susan Clark: Being part of the development of standards and solutions that will continue to move the dream of interoperability forward. Which grants me the honor of being in the presence of many of the smartest minds in healthcare technology. It is also a place where I can leverage the vibrant community that's been created and expand to a greater audience. In other words, I plan to take DirectTrust on a tour of Health IT evangelism.
Get ready for the show!