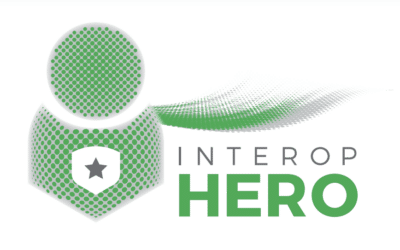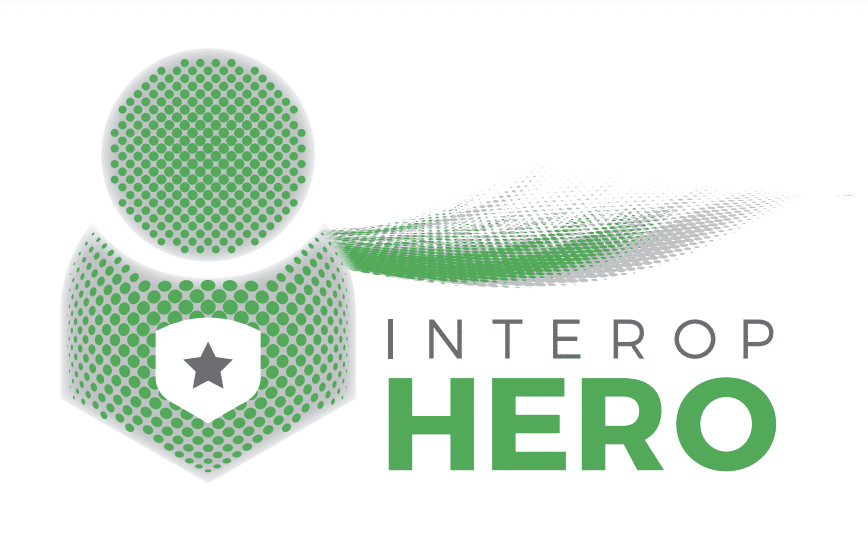 We recently introduced the Interoperability Hero Initiative, and we're pleased to recognize the following individuals as Interoperability Heroes! Learn more about those selected as Interoperability Heroes below, including words from their nominators as to why they are deserving to be recognized as Interoperability Heroes.
If you know a Hero that you would like to nominate, contact us to be informed when we open the next round of nominations.  Learn more about the Interoperability Hero Initiative here.
Q2 2021 Interoperability Heroes
Jitin Asnaani (Patient Ping, VP Strategy & Corporate Development)
Jitin is an advocate for electronic exchange of healthcare information that has done it all – government, non-profit, HIT and interoperability systems – at every role he has been a bridge creator and a collaborator.  He understands the importance of the "last mile" and I dare say the "last inch" that makes healthcare information exchange such a hard job.

It takes the kind of positivism and attention that Jitin brings to his work to move the effort forward.  At the ONC, he led the team that established the S&I Framework – over 1,000 individuals and 350 organizations focused up the healthcare standards that became a part of meaningful use, including Direct Secure Messaging.  In his industry role, he focused athenahealth on the interoperability challenge as he became a Board Member at CommonWell Health Alliance with athena as a founding member.

As CommonWell's Executive Director he brought the organization from just handful of members with basically no records exchanged to one where a billion records have been exchanged on over 135 million patients with their demographic information stored in the CommonWell record locator.  He also was at the helm when CommonWell became a Carequality implementer, creating the largest query exchange network of networks ever.   Since moving from CommonWell, Jitin has continued to be a hero by working to enable Patient Ping to utilize multiple exchange mechanisms to make encounter notifications work effectively for payers and provider organizations.
Therasa Bell (Kno2, President & CTO)
Therasa is known for 3 things: her focus on driving interoperability, her ability to simplify the complexities of patient document exchange and clinical workflows, and her commitment to serve that powers the mission of Kno2 to enable interoperability at scale across every patient care setting.

In response to the COVID-19 pandemic she requested an emergency waiver from Carequality's Steering Committee to allow all healthcare providers access to Carequality networks in a query only mode. Normally, this service is only provided through an integration to an EHR/EMR.  With this approval, Kno2 was first to offer access to query Carequality (and by extension Commonwell) at NO CHARGE during the declared state of emergency.

Therasa is a trailblazer, clearing a path for other women in health IT simply leading by example. She is a woman of "firsts", including:

First to aggregate all methods of document exchange, including cloud fax, Direct messaging, patient query, referral networks, HIEs, and FHIR-based exchange
First to integrate to multi-function printers to send a Direct message straight from the touch panel.
First fax server to convert outbound fax transmissions as Direct messages without human intervention.
First to bring interoperability to the electronic signature workflow with DocuSign.
First to bring interoperability to Microsoft Office 365, integrating Kno2 specifically to Teams to enable the use of Direct messaging and query within a collaboration tool well understood my millions of providers across the country.
Matt Bishop (Open City Labs, CEO)
Matt has been a leader within the IHE 360X Closed Loop Referral Standards working group driving use of Direct Secure Messaging for healthcare referrals. When the group added support for Social Determinants of Health (SDoH) interventions he both proposed the concept of a "hub" or "intermediary" representing the services of Community-Based Referral Organizations (CBROs) into 360X (and since also adopted by the FHIR PatientCare SDoH IG) and proposed the creation of what is now being considered as a Information Exchange for Human Services Consensus Body by the DirectTrust Standards Committee. As a new member of DirectTrust, Open City Labs, Matt's company, has ended up being very influential in leveraging Direct technologies for a broad new set of industries associated with SDoH interventions.
Lucy Johns (Consumer Advocate)
Lucy Johns, MPH, is a strategic planner and policy analyst, and an experienced non-profit board volunteer, including serving DirectTrust as a Board Member for many years.

With a strategic focus on social determinants of health, Lucy is a key advocate for patients and consumers in work around interoperability.   If there is an event, discussion, workgroup, or other effort to advance interoperability, she is there, always offering insightful commentary and suggestions.

Within DirectTrust she has been instrumental in the creation of the Patient and Consumer Participation Workgroup, and she enhances many other Workgroups as well.  Her voice, participation, and engagement in DirectTrust over the many years is unparalleled.

While she may prefer to work behind-the-scenes, her influence in advancing interoperability is significant. She is a consistent and trusted voice for patient and consumer perspectives in ensuring clinical data exchange that benefits all stakeholders, but especially patients/consumers.
Leslie Kelly Hall (Engaging Patient Strategies, Founder; LifeWIRE, Consulting Vice President)
Leslie is committed to patient engagement, consumer empowerment, and the use of health information technology to support collaborative care with more than 25 years of executive leadership in the industry.

Appointed by HHS Secretaries Burwell, Sibelius and Azar as a subject matter expert, she promotes the use of HIT standards with an emphasis on patient participation. Her previous experience includes CIO at Saint Alphonsus Health System, as well leadership in forming the Idaho HIE.

Today you will find Leslie embedded in the health IT scene, promoting interoperability and always challenging others to consider the patient perspective.  Her trusted voice has been a key factor in patient and consumer considerations while advancing interoperability.
Christopher Mack and the Sutter Health Referral Team (Sutter Health, Executive Director of Strategic Initiatives)
Christopher Mack and the Sutter Health Referral Team have worked with many different organizations to get rid of the fax and allow certain orders and referrals to be handled via Direct. This has been a huge satisfier for our partners and is allowing our patients to be served more quickly. This is something that once others learn about they want to participate. This is ground breaking in that several of the organizations that he has worked with didn't even know this was possible. Through Christopher and his team's efforts this continues to grow and expand month over month.
Lisa Nelson (MaxMD, VP Marketing and Business Development, Principal Informaticist)
Lisa possesses a combination of deep technical skill, a fantastic sense of humor and unparalleled attention to detail. She enthusiastically brightens business and technical conversations on how to address the challenges of exchanging data between patients, payers and providers. She is a rare talent that is equally comfortable with engineers as she is with clients, patients and providers. Persistent in her pursuit of greater interoperability she also diligently stays well-informed of both the technical and security protocols and requirements across several interoperability protocols and constituencies.

In addition to her technical acumen Lisa brings outstanding leadership, organizational and high-energy people skills to her considerable efforts in advancing "interoperability". Lisa's work demonstrates her grasp of the technical and human elements that are absolutely essential to improving healthcare interoperability through application of healthcare information technology standards. She tirelessly applies her 20 plus years of experience to myriad work groups and organizations, often times in leadership roles or as a subject matter expert.

Some of those organizations and responsibilities include being the founding co-chair of the CDA Management Group and a founding member of the HL7 CDA Examples Task Force, working with the Sequoia Project as their CDA Expert, working with CMS Quality Measures, the Value Set Authority Center and several HL7 Work Groups and with DirectTrust.

What makes Lisa an interoperability hero? Simply put, she is a force of nature in the interoperability standards development space.
Jenn Searls (Connie, Executive Director)
Jenn is doing a fantastic job launching and managing Connie – the state of Connecticut's statewide health information exchange.

While other states have HIEs, Connecticut recently launched their HIE in May 2021 with Jenn at the helm.  Providers across the state are thrilled to embrace statewide and streamlined patient data exchange, especially in light of communication challenges during the pandemics

The services Connie offers empower consumers to make effective health care decisions and promote patient-centered care. They also improve the quality, safety, and value of health care, while reducing the waste and duplication of services. This will support clinical decision-making, keep confidential health information secure, and make progress toward the State's public health goals. The launch of Connie is significant, and Jenn is providing wonderful leadership to advancing information exchange.
Dr. Karen Smith (Family Medicine Physician)
Dr. Karen L. Smith, is a Family Physician with a private solo practice in the rural community of Raeford, North Carolina. She has been part of the Hoke County community for twenty-nine years successfully implementing electronic health records with telehealth as part of her delivery of care since 2003.

The 2017 American Academy of Family Physician of the year, her list of service and accomplishments is extensive and impressive and includes being an ONC appointee as HIT Vanguard Fellow and CMS Quality Payment Program Physician Champion.

As a solo family care provider, Dr. Smith recognizes how critical it is to have the right information at the right time.  She tirelessly works not only within her regional community, but her national community as well to ensure interoperable information exchange provides the value that it promise, and it shines through in her relationship with her patients.  In her practice, her patients have come to expect her to be informed of care elsewhere and for Dr. Smith to take care of them with the whole picture in mind – as it should be.  Dr. Smith's voice and experience certainly have contributed to normalizes interoperability for better patient care, and it's unquestionably made a difference in the life of her patients.
UPMC Team – Dr. Robert Bart, Dr. Kristian Feterik, Diane Michalec (University of Pittsburgh Medical Center)
The UPMC nominated team created a project focused improving communication between primary and post-acute care (PAC) providers, by integrating PAC homecare consults from the ambulatory EHR with their centralized intake department. The goal was to transform a manual referral workflow into an automated closed-loop process to ensure that referrals were successfully completed. Through electronic information exchange and Direct Secure Messaging, they succeeded in making PAC referrals seamless, efficient, and scalable in a large integrated delivery and finance system.