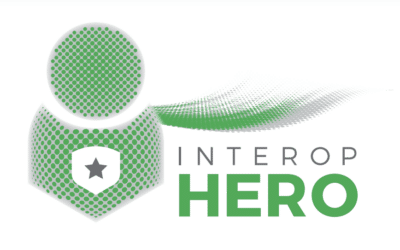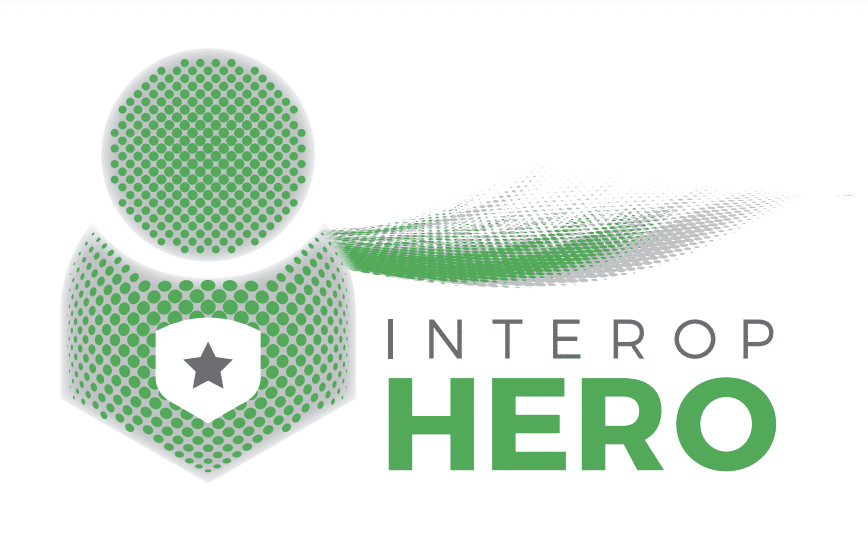 We recently introduced the Interoperability Hero Initiative, and we're pleased to recognize the following individuals as part of our second class of Interoperability Heroes! Learn more about those selected as Interoperability Heroes below, including words from their nominators as to why they are deserving to be recognized as Interoperability Heroes.
If you know a Hero that you would like to nominate, contact us to be informed when we open the next round of nominations.  Learn more about the Interoperability Hero Initiative here.
Q3 2021 Interoperability Heroes
James Bateman (Medchart, CEO and Co-Founder)
The healthcare industry must have meaningful connectivity and the appropriate interoperability between patients, data custodians, and data requestors. To enable this, Medchart, led by James Bateman, is championing the consumer-mediated exchange model to transform an historically arduous process into one that's more efficient, manageable and cost-effective. Using this new modern approach, Medchart is enabling interoperability between the Exchange models. This includes patient consent as part of the data exchange so people can manage their personal data and control how organizations use that data.

Adhering to data privacy regulations should be considered a baseline for consumer-mediated exchange. Rules and regulations change and rarely become less stringent. And new laws are often passed to address lapses in existing legislation. Companies that collect and use consumer data must prioritize this concept to avoid non-compliance and reputation erosion. By incorporating a consumer-mediated exchange platform, and processes that exceed current requirements, organizations won't be caught flat-footed once an inevitable update is enacted — which will likely save considerable time, effort and expenditures.
Didi Davis (The Sequoia Project, VP, Informatics, Conformance, and Interoperability)
In order to move the need forward in regards to HIT interoperability, Didi Davis formed and has facilitated the Data Usability/Quality Workgroup.  This Workgroup consists of over 200 members and organizations who are participating in creating Implementation Guides that help define how data is collected and stored for specific use cases.  Didi has convened separate workgroups of clinicians and others to ensure that feedback is solicited and documented appropriately based on the specific use case.  This is a very collaborative process that will ultimately result in three Implementation Guides for the industry to utilize.  Certainly defining the specifics of quality and usable data create an environment much more conducive to growing/expanding interoperability.
Tim Freund (Banner Del E Webb Medical Center, Pre-Hospital Care Manager)
EMS reports typically weren't available until 6–12 hours after the patient was transported to the Emergency Department (ED), by which time the patient was most likely discharged.

By implementing an automated ePCR workflow with EMS agencies connected by Kno2, Banner Del Webb was able to: Reduce time spent processing EMS charts from 5 minutes to 30 seconds; Reduce patient matching error rate from >5% to 0.01%; Make ePCRs available to ED teams immediately and prior to arrival or transfers

Freund leveraged the Direct Secure Messaging capabilities built into Cerner to bring efficiency to the ePCR process. This was possible because EMS agencies who transport to Banner ED's are using ImageTrend Elite, a Kno2 Connected™ ePCR solution that also leverages the Direct Standard™ for secure exchange of documents and data. Now EMS agencies can automate the delivery of ePCRs directly to the patient's chart in the hospital's EHR.

After six months of operation, Banner Del Webb was seeing a significant improvement in efficiency and accuracy by not reworking ~300 records a day.
Louis Galterio (Suncoast RHIO, Managing Director)
Louis combined the certifications achieved in Suncoast RHIO from CMS programs and optimized the reporting process for his clients using all the protocols available. His company was one of the earliest members of the Sequoia Project and he was an original board member of Carequality. The protocols used by Suncoast RHIO under Lou's guidance included CONNECT, HL7 CCDA, ANSI X.12, FHIR, and DIRECT. DIRECT was used heavily because of its unstructured and simple set up yet with the capability of embracing structured and complicated payloads.

Two years ago, Lou was approached by a government contractor representing CMS to undertake a demonstration project. The idea was to show how disparate technology across many settings of care could be integrated and used to track patients' journeys through every setting of care from hospital discharge through myriads of intermediate care settings and concluding to a Post-Acute facility. The project, known as the EMDI Initiative, standing for Electronic Medical Documentation Interoperability, was a success and CMS has indicted the results will be included as public guidance in the future. The project was heavy in its use of DIRECT protocol and can be viewed in the government JIRA project repository.
Dr. Chip Grant (Watershed Health, Founder and CEO)
Watershed Health has built a closed-loop technology platform that expands collaboration beyond a health system's walls, making it easier to build and maintain high performance post-acute networks. Watershed utilizes Direct Secure Messaging and Event Notifications technology to help facilitate better communications with post-acute care teams and to improve patient outcomes.

Dr. Grant and his team have created a post-acute care system that works with all stakeholders across the continuum. The system leverages leading technologies and has been proven to reduce readmissions by 50%, leading not only to better patient outcomes, but also to considerable cost savings for providers and payers.

"We cut hospital readmissions in half. And I can assure you that the #1 reason those numbers declined — and those patients fared better — is Watershed Health." — Jeff St. Clair, CEO, Springhill Medical Center

"Watershed makes us twice as efficient, which means I can spend more time focusing on patients and less time doing busy work." — Janel Oestriecher, Case Manager, Springhill Medical Center
Dan Kazzaz (Secure Exchange Solutions, CEO)
Dan's work in healthcare is best exemplified in his role as Co-Founder and CEO of Secure Exchange Solutions (SES). Dan combines deep domain knowledge, leadership, and vision to help healthcare industry participants leverage standards-based technologies to solve a myriad of clinical data exchange and interoperability challenges. He was an early Direct standards pioneer and is an enthusiastic supporter of DirectTrust.

Dan has been a visionary, leader and collaborator since his involvement with development of the EDI standards with ASC X12N and adoption and inclusion in HIPAA and his role as leading X12N and to be an implementer and promoter. His active involvement for many years with ASC X12N, WEDI, collaboration with NCVHS, DSMO, HL7, NCPDP and many other standards organizations to promulgate collaboration, cooperation and minimize redundance has been a critical role in industry acceptance and adoption.  Finally, as far as promulgation and collaboration of interoperability, he has participated on the ONC FAST Testing and Certification Tiger Team for the past 3 years and has been a leader in assisting the industry to continue to move forward with interoperability adoption and the use of the HL7 FHIR standard.
Rakesh Mathew (Hike Health)
Rakesh helped implement and engage providers in Direct Secure Messaging to streamline the referrals process at a health system, the results of which he presented at the 2021 DirectTrust Summit.  Some of the highlights include:

App utilization in year 2 – 1271 Sign ups using Doximity and 434 active users (at least 1 login per week) (increase from year 1 of 82 sign ups and 14 active users per week)
28% increase in the number of patients being referred to the health system (electronically) by community providers
Administrational overhead for tracking and receiving health history from referring providers reduced by 80% when the referral was done using the mobile app
Average Net Promoter Score related to provider satisfaction in referring patients – increased from 4/10 to 6/10
Average Net Promoter Score related to patient satisfaction in being referred (electronically) to health system provider – increased from 3/10 to 7/10
Deven McGraw (Ciitizen, Co-Founder and Chief Regulatory Officer)
Recently Deven co-launched a tool with the nonprofit OpenNotes to help patients better understand how to access their medical records.

For decades Deven has worked in nonprofits, the federal government, and a startup to help consumers and patients access their health data while also protecting privacy. She is one of the country's best HIPAA experts and has especially helped to translate HIPAA's "right of access" to help patients get, share, and use their own health data for better health.
Greg Meyer (Cerner, Director, Distinguished Engineer)
One of the biggest challenges in healthcare is messaging across organizations.  While most organizations have adopted communication within their own organization, created a trusted framework to securely communicate between organizations is still a challenge.

Greg's work as Vice Chair of the TIM+ Consensus Body has helped to move healthcare towards a secure communication option for healthcare organizations.  He was a major contributor on the technical spec that is now the ANSI approved standard along with helping write the reference implementation.  Greg helped lead the consensus body in the process of reviewing, revising and ultimately approving the spec by DirectTrust.

Most importantly, Greg has a passion for this area and has worked hard to make healthcare better using a standards based approach.
Dr. Holly Miller (MedAllies, Chief Medical Officer)
Dr. Miller is an internist and has well over two decades of healthcare IT experience. Dr. Miller, who joined MedAllies in 2009, is a physician liaison for all implementation projects and works closely with the team to design change management programs ensuring optimal utilization of health information technology tools within different healthcare environments.

Dr. Miller is currently a Co-Chair or member of many Health Information Technology (HIT) Interoperability related committees and workgroups engaged in enhancing healthcare value. These include committees within the following organizations: Carequality, CMS, DaVinci, Gravity, HIMSS, KLAS, PACIO, and NCQA.

Dr. Miller has been a leader in the efforts of bringing 360X for closed-loop referrals and transfers to market and orchestrating annual live HIMSS demonstrations of 360X as well as other modalities functionalities across multiple health care stakeholders.
Maria D. Moen (ADVault, Senior Vice President, Innovation and External Affairs)
Maria is a passionate voice for interoperability. Personal and professional experience in the need for a seamless system of healthcare data exchange has created a strong advocate for the voice of the consumer amid the providers, ancillary healthcare workers, health plans and health information technology developers that serve them.

She is well-respected throughout the healthcare information technology industry and has been intricately involved in the development of Health Level 7 International (HL7) data content and exchange standards for many years. Most recently, she has served as an HL7 Project Lead for the Advance Directive Interoperability with FHIR project (ADI w/FHIR), working with CMS-funded PACIO and leading a large community of stakeholders. She is an active member of HL7's Patient Empowerment Workgroup, the sponsor of ADI w/FHIR, where she co-leads the Patient Contributed Data sub-group. She is also active in HL7's Patient Care, Orders & Observations, and Community Based Care and Privacy Workgroups. Most recently, Maria has been selected to serve both as a HIMSS Policy SME and as a member of the Planning Committee for the HIMSS22 Interoperability and HIE Symposium.
Vaishali Patel and ONC Data Analysis Team (ONC)
ONC's data analysis team, which consists of informaticians, health economists, health services researchers, epidemiologists and data scientists, has led efforts to measure interoperability at the national level and identified barriers as well as areas of progress.  The team has published numerous articles and data briefs, as well blogs, to broadly communicate its findings to the public in addition to informing policymakers within ONC. Investing in measurement is critical to ensuring we understand as a health IT community where we are and how far we have to go to continue to improve.
Dan Wilson (Moxe Health, Founder and CEO)
Under the Cures Act, patients can direct providers to share their health records with third-party digital health companies who are not automatically governed by HIPAA.  To ensure interoperability is both effective and secure, Moxe teamed up with AHIMA to help providers assess the patient data security practices of the digital health solutions used by their patients through the AHIMA dHealth™  too. Keeping patient data secure is a priority for covered entities. The AHIMA dHealth™ program provides the necessary peace of mind to ensure digital health companies adhere to best practices

Moxe's goal is to connect the entire healthcare ecosystem to eliminate waste, increase efficiency, and dry better outcomes. To that end, Moxe, led by Dan Wilson, has been an early supporter, member, and adopter of CommonWell Health Alliance. In late 2020, Moxe was one of the first CommonWell Service Adopters to leverage the nationwide CommonWell network to exchange payment and operations protected health information (PHI) on behalf of health plans and other qualified entities.