Use Cases
Secure and trusted health information exchange is fueled by the Direct Standard® and our robust national network
Referrals
Direct Secure Messaging is frequently used to facilitate secure and interoperable electronic communication of health information, particularly for healthcare referrals, care coordination, and other clinical communication purposes.
Since it's a trusted, secure, and widely deployed mechanism for the exchange of health information that's as easy as email, Direct is frequently used as an alternative to or replacement for fax. Direct is based on Standards, and is available in any Certified EHR – meaning it's accessible and readily available in nearly all health systems, which is particularly important when looking to refer a patient to another provider.
Using Direct for referrals leads to better coordinated patient care. It reduces provider burden by expediting information exchange, getting the right information in their hands at the right time to make more informed care decisions about patients. Unlike traditional fax, Direct allows for the transmission of structured data. Providers and care teams can import that data directly into their system, without having to manually rekey the data in, or having to scan the fax and then put eyeballs on it to understand what it's saying. Many data fields are mapped so the data from one system can flow directly into the data in another system with minimal effort saving time. Patients benefit when their providers have a more complete picture of their health care.
Care Teams also like using Direct Secure Messaging for referrals because it's reliable. Sending a Direct message includes a message delivery notice and full audit trail. Furthermore, some organizations report additional efficiency, reducing the amount of time it takes to execute a referral and get a patient in to see a provider.
Overall, because Direct is based on "pushing" information from one provider to another, referrals are an exemplar use case for Direct Secure Messaging.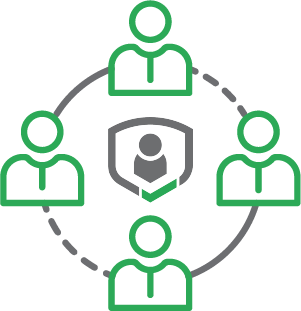 Interoperability Hero: Dr. Karen Smith
Interoperability Hero – Arkansas SHARE
Interoperability Hero: Sutter Health